You can bump up your current ads by simply going to My account > My Ads from the list you'll be able to bump up your ads with just 1 click.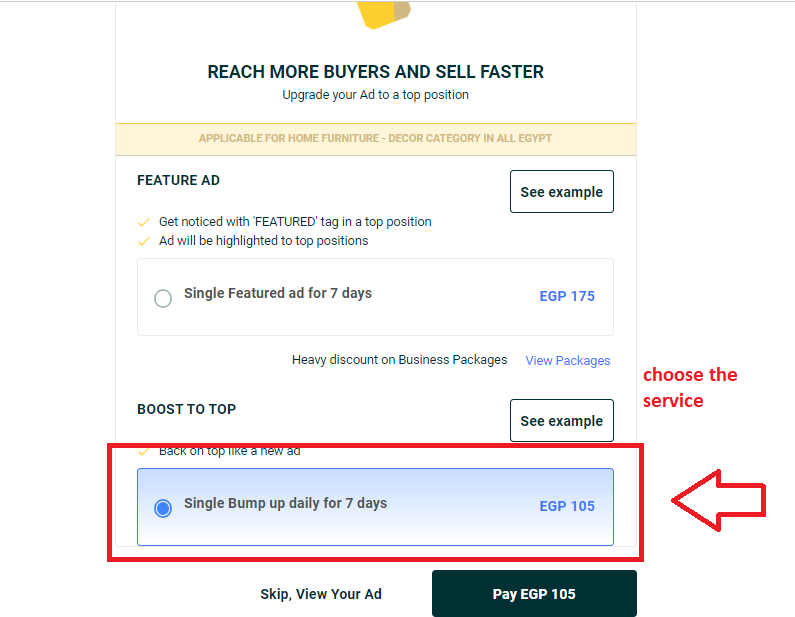 This button will take you to the payment page where you can complete the progress.
Please note that this service is currently available for only Cars, Properties, Mobile phones & accessories, and homes & gardens.